Our journey to 100% Plantation Grown Brushwood Products.
Bowman Brush has been manufacturing and supplying premium brushwood fencing and screening products all over Australia since 2000. Our story began in the early 1990s with the selection of seeds from the native South Australian brushwood plants surrounding our family's property, which went on to become a plantation supplying the local hand-packed brush fence market in Adelaide.
In order to add value to the brushwood plantation harvest, we began manufacturing our own high-quality brushwood fence panels. After years of development and manufacturing, we are now industry leaders in the manufacture and supply of custom built modular brush fence panels.
Innovation and Sustainability
Innovation and sustainability are at the heart of everything we do at Bowman Brush. In South Australia back in 1996, we began the development of purpose-built machinery to manufacture modular brush fence panels. After four years of development, our machine was complete, and we began selling our first brushwood panels manufactured with our machinery.
In 2012, our factory relocated to Western Australia, where we began to produce the first modular brush fence panels made entirely from brushwood grown in our family's plantation. We had finally realised our vision of supplying 100% plantation-grown brushwood fence panels to the Australian market.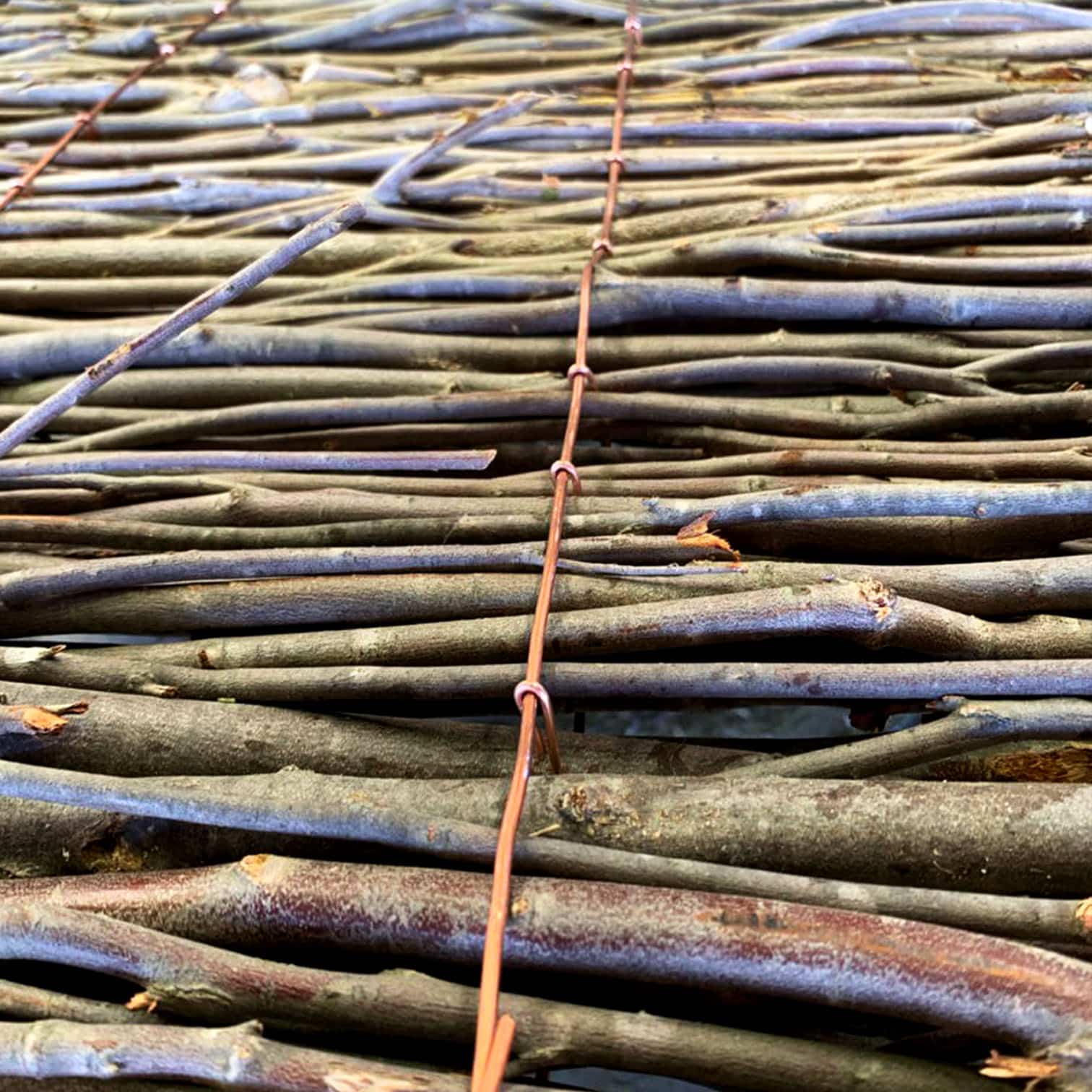 Quality is at the core of everything we do at Bowman Brush. Every one of our brushwood panels contains hundreds of individual sticks, with each one harvested, bundled, dried, then woven and compressed to become part of the final panel. We select the best seedlings to revegetate and expand our plantation, which results in a consistent, superior standard of brushwood. Only the highest quality brushwood makes it into the final product.
Our manufacturing process involves tightly compressing brushwood sticks to create dense solid panels, which are held together firmly with either heavy-duty galvanised or stainless-steel wire. Our team developed and manufactured our own machinery to ensure a consistent level of quality in the creation of our brushwood products.
With the maturity of our plantation, our superior quality brushwood, and our unique manufacturing process, Bowman Brush has become a leader in our industry.
Find out Where to buy bowman brush brushwood fence panels
The team at Bowman Brush is all about conservation. We are proud to be the only brush fencing manufacturer in Australia using exclusively plantation-grown brushwood. The melaleuca brushwood used in our products flourishes in the natural environment on our plantation, without the need for irrigation or dangerous pesticides and herbicides.
A positive side-effect of the Bowman Brush plantation is that it helps to lower the underground water table in the area, reducing surface salinity in the surrounding salt-prone soils. The plantation also provides a sanctuary for native wildlife, creating a natural ecosystem in a predominantly broadacre farming region. We also have an ongoing seedling program to expand brushwood growth in our plantation.
The Bowman family prides itself on delivering the best brushwood available on the market. We own an 1100-acre property in the Western Australian Wheatbelt region, where we grow the melaleuca brushwood used in our products. Supported by dedicated staff in our factory, we are proud of our environmentally friendly, modern, and stylish brush fencing solutions. Our hard work and achievements were recognised in 2016 when we were named as a finalist in the Regional Small Business Excellence Awards.
Interested in Brushwood Fencing? Let's Chat.